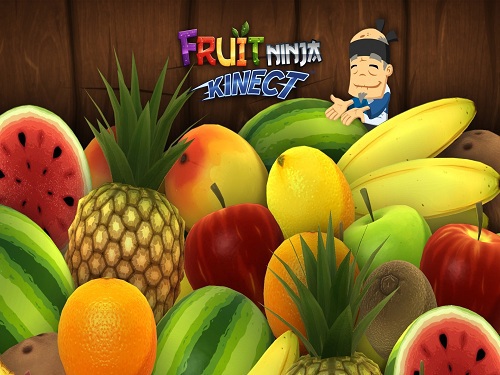 I am afraid no one did not play "Fruit Ninja" right? The well-known game "Fruit Ninja" just celebrated its fifth birthday. The cumulative download of this fruit cut game has exceeded 1 billion times, and the developer of this game, Halfbrick Studios from Brisbane, Australia, celebrated this cake.

Halfbrick CEO, Shainiel Deo, 40, said: "Here's a guy from the fruit ninja development team and his wife made cakes. This is a really good cake."

In Australia, video game development is a challenging task and not suitable for the timid. THQ Australia, also from Brisbane, closed in 2011, and Melbourne's Crew Blue Tongue suffered the same fate. Australia's last "AAA" studio, 2K Australia from Canberra, also closed in April this year.


Halfbrick was also on the verge of bankruptcy. The company was founded in 2001. The first 7 years of revenue mainly came from the development of some international projects. After the financial crisis in 2008, Australia's cost level is no longer suitable for the development of entertainment products. This puts Halfbrick in a difficult situation.

In 2010, Dio gave himself an ultimatum: "Either make a fortune or die." He said that Halfbrick launched a project called Halfbrick Fridays to explore game ideas. "Employees can come up with ideas. If others like this idea, then they can join in and develop prototypes. Every Friday, they can leave and develop prototypes. Eventually this lasts for about six to seven Fridays."

"I think the goal of Halfbrick Fridays is to develop an iPhone game that can be played for mommy users. The Fruit Ninja is the ultimate outcome." He revealed that when this idea is proposed, only one other person thinks of this idea. There is potential to meet the most basic conditions for project initiation. "Thank you very much for that person, otherwise this idea will be taken out directly."

"Fruit Ninja" achieved rapid development in a short period of time. The game was launched in April 2010, and by July it had exceeded 1 million downloads. Soon after, the game appeared on the show "Mythbusters", and members of the British band One Direction stated that they were fans of the "Real People Fruit Ninja."

Diou said that the company has not been vigorously marketing. "Everything is very limited. If you look at the original Fruit Ninja propaganda, then there are only two members of our development team. At the time our chief marketing officer was holding a camera."

Dio believes that the success of Fruit Ninja needs to be attributed to the game mechanics and the right timing. Although current touch operations have become commonplace, the Fruit Ninja was the first to demonstrate the joy of touch operations to the game five years ago. The download of this game is very large, so it quickly rushed to the top of the list of Australian application downloads. "Apple discovered this and singled out the game for display in other countries. Then the game began to explode."

Diou said that this game makes Australia occupy a place in the global game industry. However, outside the industry, few Australians know that Fruit Ninja is a game from the country's homeland.

He said that Halfbrick does not believe that the company is inherently a global leader in application development. "Application development is not a Nugget, but the business model is always changing. When we first got involved in application development, all of them were paid applications in the market. Then, the application began to turn to 'free-value-adding' mode, which is based on in-app purchase. We are currently seeing applications supported by ads."

So, will the game industry in Australia refocus on the development of console games or PC games? Diou said: "I do not think we will do this, because such development requires a lot of investment and manpower, I think the risk is too great."

Mobile games still have plenty of room for innovation. With the combination of people's lifestyle, the mobile game market is very large.

Diou said: "Not everyone has 2 hours to sit in front of the TV and play some 'AAA' level games. But everyone can pull out mobile devices and play for two minutes."

Roomba Battery,Irobot Battery,Irobot Roomba Battery,Irobot Roomba 500 Series Battery
Shenzhen Sunwind Energy Tech Co.,Ltd , https://www.sunwindbatterylm.com