Function Type:
POS for Consuming
CPU:
Arm Cortex-A9 Quad-Core 1.6GHz
Multi-Touch:
5-Spot, 9.7 Inch Touch Screen
Communication:
WCDMA 3G / WiFi / GPRS
Thermal Printer:
Width 58mm, Speed:60mm/S
Customer Display:
10 Digit LED
Size:
350mm(L)*305mm(W)*145mm(H)
Transport Package:
Cartons
Specification:
CE, CCC, EMV
Origin:
Guangzhou, Guangdong, China.
Jepower T508A(Q)
Electronic Cash Register
 with Card Reader, High speed security Quad-core CPU, Capacitive touch screen.
Your Best Choice of 
Electronic Cash Register
, Direct Deal from Factory.
 
With Free SDK! it's extremely easy to develop any practical APPs you need. T508A(Q) is not only the next generation equipment of Touch Screen Magnetic Card Reader POS, but also capable of rapid developing business like Queueing, Inspection, Membership, Registration, Prepaid Airtime, Bill payment, E-ticketing, Money Transfer, Loyalty Program, Lottery and O2O Shipping.
 
All in one, Easy to use, Powerful features,Cost-effective.
 
Multi-touch Screen;
Android 4.2.2 OS;
All-in-one: WIFI/3G/Camera/Thermal Printer/NFC/RFID/Magcard/IC card/contactless smart card/UPS/Bluetooth/PSAM/Fingerprint reader/...
 
Super Low Power Consumption, less than 20W, you can save a lot of electricity costs ( Average power consumption of general windows-based Pos Machines up to 200W )
 
Product Superiority:Â 
1.Strong Performance, Strong Endurance
Quad-core 1.6GHz processor, 1G DDR3 memory, 4 times faster than traditional single-core products.

2.Android OS
Android 4.2.2 system, easy to use, and smooth operation.

 
3.Capacitive screen
10 inch IPS capacitive screen, support for 5-spot touch, very easy to operate various types of applications.

4.Multiple payment method
Support magnetic stripe cards, IC cards, contactless cards and various types of pre-paid cards. 
 
5.Fashionable NFC Technology

NFC functionality (compatible RFID function), can read and write contactless cards, can use for mobile payment. 
 
6.Multiple communication method
Wi-Fi, Ethernet, 3G, GPRS, Bluetooth, USB, RS232Â 
 
 
7.All-in-one
Equipped with thermal printer, LED customer display, with optional fingerprint recognition and other functions.
 
8.UPS
Optional UPS battery, 4400mAh, go on regular work at least 4hours after power off, to avoid data loss and work interruptions.
 
9.Ultra-Low Power
Standby 7W, running less than 20W, mute, stable and durable.
 
10.Easy to develop
Free SDK, you can quickly develop a variety of applications, to meet the needs of different industries.
 
To develop android apps for Jepower android Pos Machine, the SDK will provide you the DLL, API libraries of all peripherals like camera, fingerprint, NFC/RFID reader, MSR card reader, IC card reader, thermal printer, bluetooth, power management etc. And programmer can download it easily from Jepower official website. With the SDK we provide you, it can be used for build, test and debug apps based on the Jepower T508A(Q) android Pos Machine.
 
Model No.
T508A(Q)
Basic
Operation system
Android 4.2.2
CPU
ARM Cortex-A9 Quad-Core 1.6GHz
Memory
DDR3 1GB
NandFlash
4GB
SD card slot
32GB at most
Display
9.7 inch IPS TFT-LCD, LED backlight, LVDS(resolution ratio1024*768)
Touch screen
Capacitive screen, multi-touch support
Button
1 switch button for startup and shutdown
Customer Display
10 digit LED
Receipt Printer
width 58mm,speed:60mm/s
Power adapter
12VDC 5A
Speaker
The left and right of each one speaker, 1.0W output
Card slot
Micro SD(TF)*1, SIM*1, PSAM*2
System Software Development
Android SDK
Application Software Development
support Java
Parameters
Net weight
<2.9Kg
Size
350mm(L)*305mm(W)*145mm(H)
Package size
470mm(L)*410mm(W)*240mm(H)
Interface
USB2.0 Host
3
USB OTG
1
Ethernet(RJ45)
1(10/100M Self-adaption)
Cash Drawer(RJ11)
1
HDMI
1
Mic
1
RS232
RS232(DB9):1
RS232(RJ11):1(for External PIN Pad)

Optional
APK installation restrictions
The operating system can be installed with APK installation restrictions
Wi-Fi
IEEE 802.11b/g/n,802.3,802.3u
Camera
5-megapixel autofocus camera
Fingerprint
high-sensitive optical fingerprint recognition
Magnetic stripe card reader
VIP card, shopping card and Smart Scorecard is Supported
Magnetic stripe card encryption
Magnetic stripe card encryption
IC card reader
ISO7816 standard is supported
NFC
Support NFC functionality (compatible RFID function)
PSAM
ISO7816 PSAM is supported
UPS
4400mAh, go on regular work at least 4hours after power off
Bluetooth
Support Bluetooth 4.0
3G
WCDMA 3G
ABOUT JEPOWER
(1) Established in 2006, 
10
 years of experience in POS and PDA designing and manufacturing.
(2)Â 
CMMILevel 3
, 
ISO9001:2008
, 
ISO14001:2004
, 
OHSAS18001
 approved manufacturer.
(3) Supplier of "
State Grid Corporation of China
" and "
China Southern Power Grid
".
(4) Annual export turnover $500,0000, and 50% annual export sales growth.
(5) Experienced and independent 
After-Sales team
 for overseas customers. 
OEM & ODMÂ services are welcomed!
Jepower can provide the
 POS and PDA equipment
 designed according to customers' requirement on the product appearance, specific function and the structure. Our product is widely used by the top 500 enterprises in the world such as State Grid Corporation of China and China Southern Power Grid.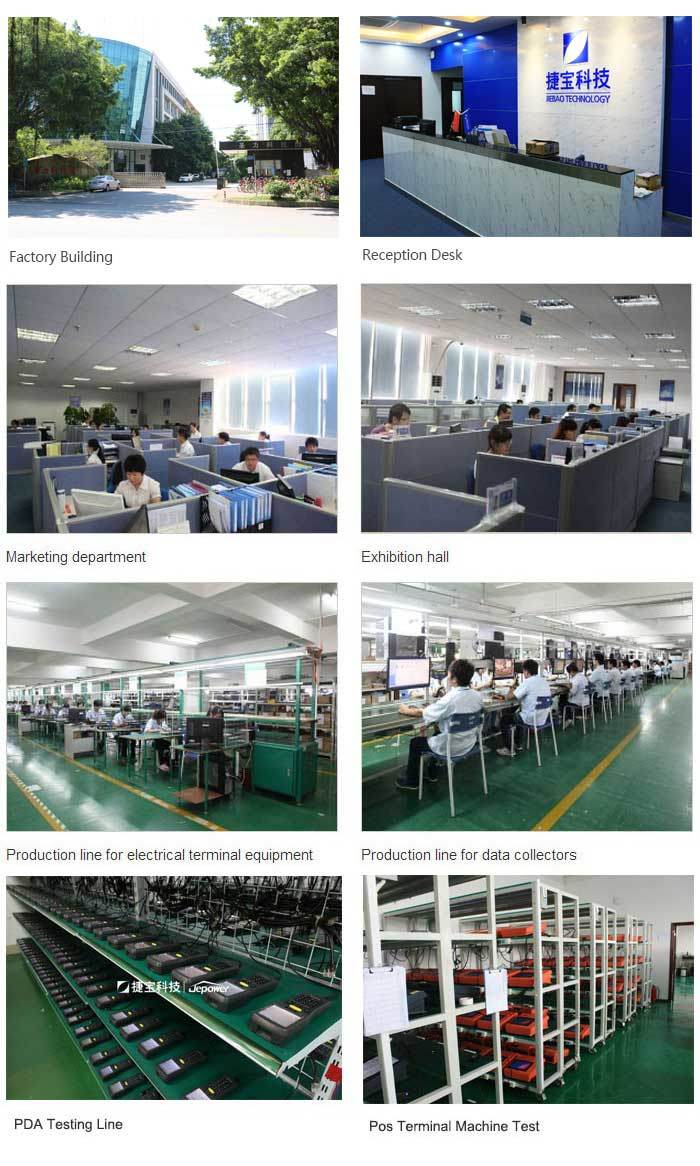 LED Garden Light is used for lawn around the lighting facilities, is also an important landscape facilities. With its unique design, the soft lights add to the safety of the urban green landscape


LED Garden light function: Beautiful, and easy to install, decorative and strong, can be used for parks, garden villas, pedestrian street, parking lot, square and other public places lawn green landscape area. Spacing between 6 to 10 meters is appropriate. There are some led garden light made of chic small animals or plants and other simulation modeling, placed in the lawn, as if the sculpture as beautiful.
led garden light features:
1, high brightness: LED garden light selection of high-power LED, 5050 patch light source to provide adequate energy.

2, high quality: LED garden light selection of anti-corrosion, anti-aging aging of the manufacturing.

3, high life: can reach more than 100,000 hours.

4, energy efficient: LED garden lighting, energy saving.

5, high security: LED garden light is a low-voltage products, the use of DC 12V or 24V power supply, safe and harmless, for children, pedestrians and animals for effective protection. Light body with high strength structure design, wind, anti-external strength is high.

6, easy installation: easy installation, independent power supply, without erection or embedded transmission lines, construction is simple, low construction costs.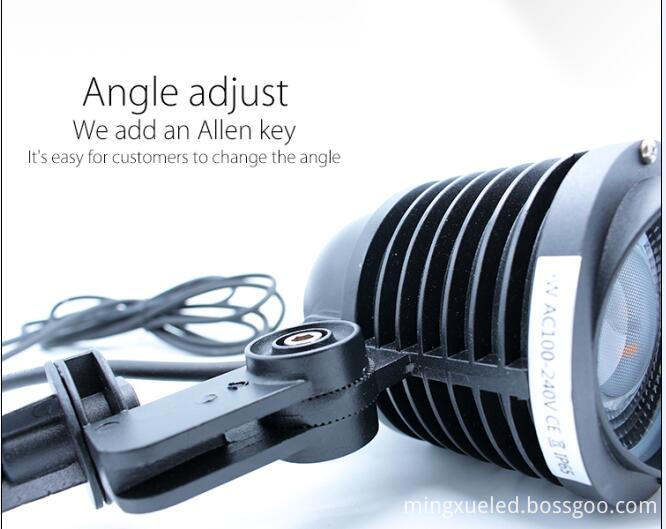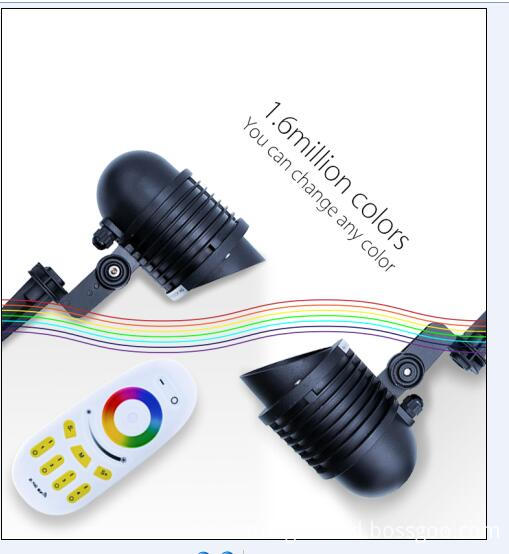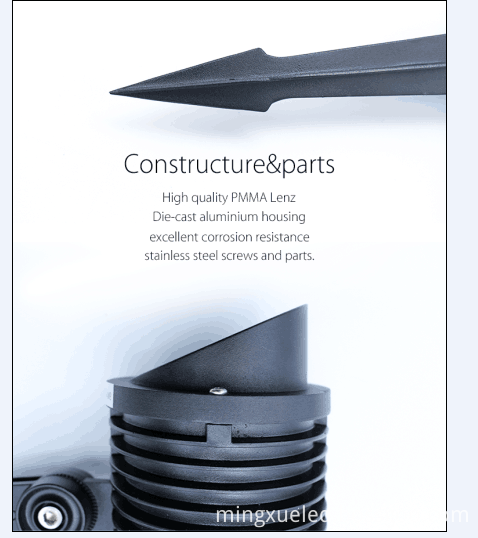 Outdoor LED Garden Light,LED Garden Light,Remote Control Garden Lights
Shenzhen Mingxue Optoelectronics CO.,Ltd , http://www.mingxueled.com