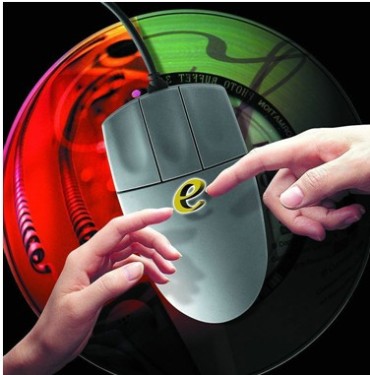 On Sunday, the November 11 promotional holiday in the domestic e-commerce sector is approaching. This day is also dubbed the "Single Day". From yesterday, Tmall, Jingdong Mall, Dangdang and other businesses announced their promotional plans one week in advance.
Suning hits 600 million targets in Beijing

Yesterday, Suning Beijing also held a press conference, for the first time high-profile about "One-Day Festival" electricity business war. Suning announced that Suning Appliance, Suning's Tesco, and Tesco's dual-branded three-businesses have joined the "Double 11" promotion team, launched online and offline full-price promotions, and the Beijing market will hit 6 billion targets.
According to the information disclosed by Beijing Suning, the Suning promotion methods mainly include "online and offline promotion with the same price", "issuance of 10,000 copies of '111 yuan general red envelope'", "microblogging low price purchase", "shopping rebate", etc. Means, "It is expected that the overall market price will be lowered by 20%."
Han Depeng, general manager of Gome.com, said that Gome's preparations have been started from a month ago, and this price war will be "not limited to categories, not limited to brands, unlimited models, unlimited quantity" to ensure the lowest price.
"Promotions are not profitable"

During the "8·15" period, Jingdong Mall CEO Liu Qiangdong once shouted the slogan of "negative margin". This time, many e-commerce companies still said they would adopt the strategy of "making money out of profits."
Pan Yi, Operations Director of Yi Xun, said that the overall marketing cost of this hurricane action will exceed several hundred million yuan. "YiXun.com will not have a profit requirement within 3-5 years. There is no profit requirement for this promotion." Pan Yu said.
Dangdang related parties also stated that during the event, both suppliers and Dangdang would have a large amount of investment, and they may run with low or negative margins, and they do not rule out the possibility of loss-making consumers in the promotion.
"For activities, we have not calculated the input and output." Yan Qiao, head of public relations at Tmall, said, "Tmall is currently making money, and the profit rate is not low. As for the entry business is to make money, there will be their respective Considerations."
The United States and Han Depeng also expect that this time the price war, Gome will maintain a meager state as a whole, to ensure no loss. But at the same time, he also stated that "it doesn't matter if you don't make money, you can't lose at the starting line."
6.5 million express new military preparations

The Beijing News reporter learned yesterday from the China Express Delivery Association that in response to the "Double 11" Shopping Festival, nine new express delivery companies, including EMS, Shunfeng, and Sitongyida, added 29,500 new transport vehicles and added 65,000 new arrivals. Receive delivery personnel.
According to Zhongtong Express, a person from North China, Zhongtong has started the recruitment of couriers since September. Among them, only about 20% of couriers have been added in Beijing.
Shen Tong also recruited and recruited 20,000 new recruits under the premise of the original 110,000 people. The number of couriers was close to 130,000.
According to statistics, the top ten express delivery companies currently have 153,000 transportation vehicles. On this basis, nearly 30,000 social reserve vehicles have been added to the "Double 11"; and the sorting farms have been expanded through expansion, expansion, expansion, and lease. The area has increased by 210,000 square meters, which has improved the parcel throughput capacity of transit sites.
False marketing has a negative effect

In response to the "false marketing" that appeared in the previous price war, Han Depeng said that Gome is playing a real price war and there will be no "false marketing" and all promises will be honored.
A consumer Mr. Han told reporters that he would pay attention to "double 11" promotion, but worried about "virtual marketing" of e-commerce. When placing an order, he would make a full comparison and compare the prices of various e-commerce providers. Another consumer stated that he did not believe these so-called price wars at all because it was just a promotional tactic.
Analysys International Analyst Chen Shou, an e-commerce analyst, said that before the 8.15 e-commerce price war, there are indeed non-standard issues, such as false marketing.
He said that from the final result, the negative effect of false marketing is actually very large, such as the impact of Jingdong brand has appeared some losses. Therefore, "double 11" marketing, all e-commerce platform should not touch similar non-standard issues.
Similarly, for consumers, consumption will become more rational. For the first time in the year before, there was a "double 11" promotion. The price concessions had a fatal appeal to consumers. After two years, many marketing methods became less attractive.
At present, the part of consumers who often purchase online has formed the habit of conducting price comparisons before placing orders. With the rise of some comparison software, online shopping prices will become a common phenomenon.
Offering Room Oil Diffuser, Hotel Scent Diffuser, Hotel Aroma Diffuser From China Manufacturer.
Hotel Scent Diffuser is to spread the scent to the corners of the hotel. The fragrant hotel will let you experience the warm feeling, friends who are out of the house, tired and tired for a day, always want to find a warm harbor to take a break. But suffering from all the hotels is the same, there is no special characteristics and style, just choose the nearest one is the practice of most of us.
How can I attract customers to stay with? Hotel Aroma Diffuser is the most direct and effective way. After the hotel is fragrant, it will give us a special sense of favor. We don`t need to spend time thinking, going to see, checking, just passing through that place, smelling the familiar taste, we already have a sense of belonging, This feeling is the feeling of home. Hotel Diffuser helps the hotel to create a warm harbor for customers, allowing customers to park here, and the scent is the designated light on the parking lot.

Hotel Diffuser
Room Oil Diffuser,Hotel Scent Diffuser,Hotel Aroma Diffuser,Hotel Diffuser
Shenzhen Dituo Electronic Co.,Ltd. , https://www.sz-dituo.com