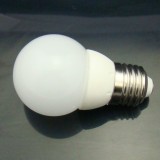 Yesterday, the National Energy Conservation Center released 10 "best practical examples of efficient lighting energy-saving technologies" in Beijing, hoping to guide users to adopt efficient lighting energy-saving technologies to achieve energy conservation and climate change response. According to reports, based on the current total of 210 billion kWh of indoor lighting for commercial buildings and public buildings in China, if we improve lighting efficiency and reduce lighting energy consumption by 30%, we will have nearly 40 billion kWh of energy-saving space, which is equivalent to saving thousands. Ten thousand tons of coal.
The 10 major cases announced included "Application of High-efficiency and Energy-saving Luminaires in Tsinghua Tongfang Zhiwang Building", "Application of High-power LED Stage Lighting Fixtures in Chang'an Grand Theatre", and "Application of LED self-dimming lamps in public area lighting". "Application of efficient smart streetlights" etc. Some colleges, shopping malls and hospitals also selected 10 major cases for replacing traditional lighting fixtures with energy-efficient lighting fixtures.
Among them, there are 5 cases involving LED lighting, accounting for half of the total number of cases. According to relevant experts from the National Energy Conservation Center, if the combination of LED, a new type of light source and intelligent control, can be achieved in the film and television stage, operating room, and underground garage, the energy-saving benefit can be maximized. Taking the Beijing Chang'an Grand Theater project as an example, after the application of high-power LED stage lighting, the stage lighting of the Beijing Chang'an Grand Theatre reduced by 83%, the illuminance increased by a factor of two, the stage temperature was greatly reduced, and the air-conditioning energy consumption and operation and maintenance costs decreased. The comfort and safety of the stage environment have been greatly improved. The number and type of lamps and lanterns fully meet the needs of theatre use. The actors believe that LED lights shine brightly and perfectly, and they no longer "steam sauna".
Yang Xia, deputy director of the Beijing Energy Conservation and Environmental Protection Center, further stated that in the future, LED lighting, an energy-efficient lighting product, will be further promoted to a wider scope, combined with the current development of LED lighting technology and other factors, will be the first in transportation, culture, business, etc. Field promotion.
In the background of the overall downturn in the domestic LED lighting industry, the significance of this case release is very significant. At present, there are many development bottlenecks in LED lighting such as overcapacity, lack of standards, and lack of core technologies. Prior to the introduction of policies such as mandatory promotion from the central government to local governments or increasing subsidies, many companies have been questioned.
However, this case release was based on successful cases, finding a suitable direction for the use of LED lighting, and then finding a direction for the company to find a market, far more than temporary financial subsidies or simple mandatory promotion. It is more conducive to business development.
Music Headphone/Wired Headphone With Mic/Wired Headphone with mic
Introduction:
1. Super bass stereo sound quality .
2. Good for listening Music player, watching movie, online chatting and game playing,
3. New model and best selling over ear headphone .
4. Headband is adjustable to fit different sized.
5. Factory price and high quality for mass purchase.
6. Retail package for your sale.
7.Color:depend on customer
8.Material:PVC

Music Headphones,Music Headphone,Audio Headphones,Children'S Over Ear Headphones
Shenzhen Greater Industry Co., Ltd. , https://www.szgreater.net